Sat. 7 November—Sat. 12 December, 2020
On view at SCAI THE BATHHOUSE, Tokyo
A new series of paintings called Painting of Change represents a number from 1 to 9 by means of 7 divided segments. A specially made polyhedron dice, rolling on a regular basis, determines the number of each 5 paintings to appear on the wall. Once a number is fixed, the paintings are given shape through extracting segments, or returning them back to the original set. Unused parts are aligned on the floor, and when the pips of dice indicate 0 – nothing figured – the segment cascades.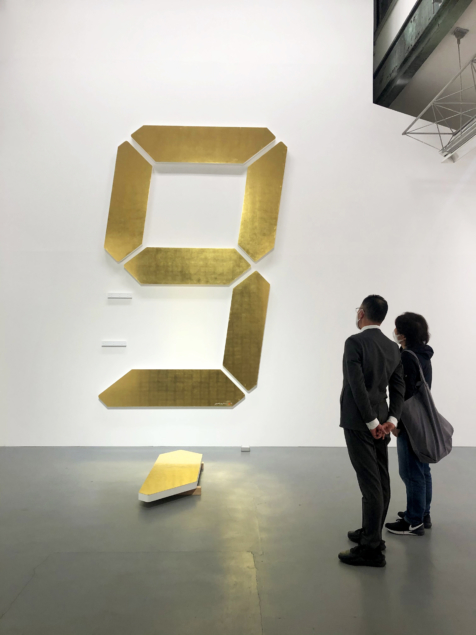 Painting of Change – 000, installation view at SCAI THE BATHHOUSE, 2020
340 x 242 x 6 cm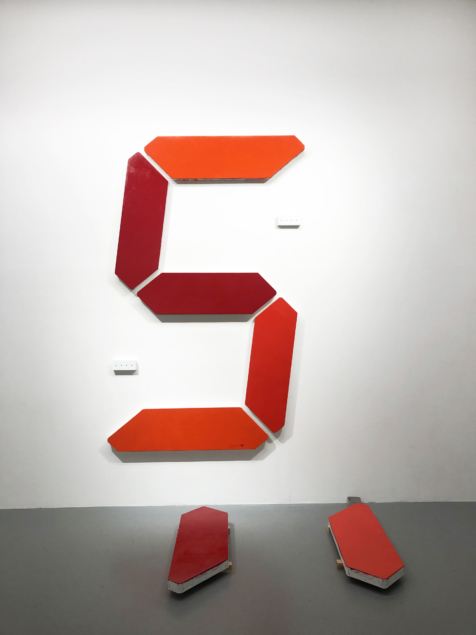 Painting of Change – 001, installation view at SCAI THE BATHHOUSE, 2020
240 x 171 x 5 cm

Painting of Change – 003, installation view at SCAI THE BATHHOUSE, 2020
180 x 128 x 3 cm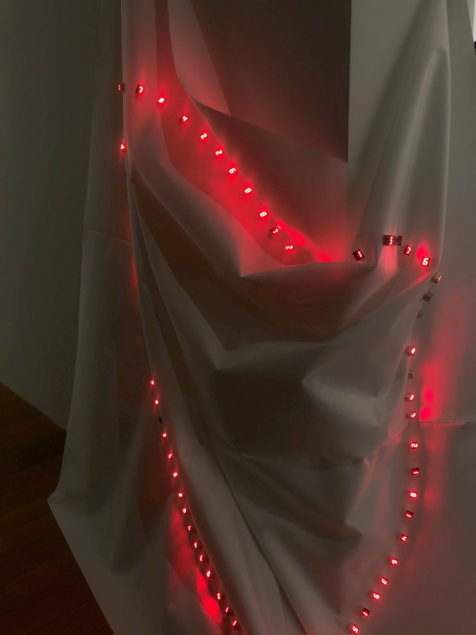 Unstable Time C-no.6, installation view at SCAI THE BATHHOUSE, 2020
Light Emitting Diode, IC, electric wire, Nylon fabric, Switching Power Supply.
LED type "Time E6-R", 80 pieces, Count Up
160 x 160 x 1 cm (variable size)

Unstable Time L-no.3, installation view at SCAI THE BATHHOUSE, 2020
Light Emitting Diode, IC, electric wire, Nylon fabric, Switching Power Supply.
LED type "Time E6-B", 30 pieces, Count Down
60 x 270 x 1 cm (variable size)
[pinit]